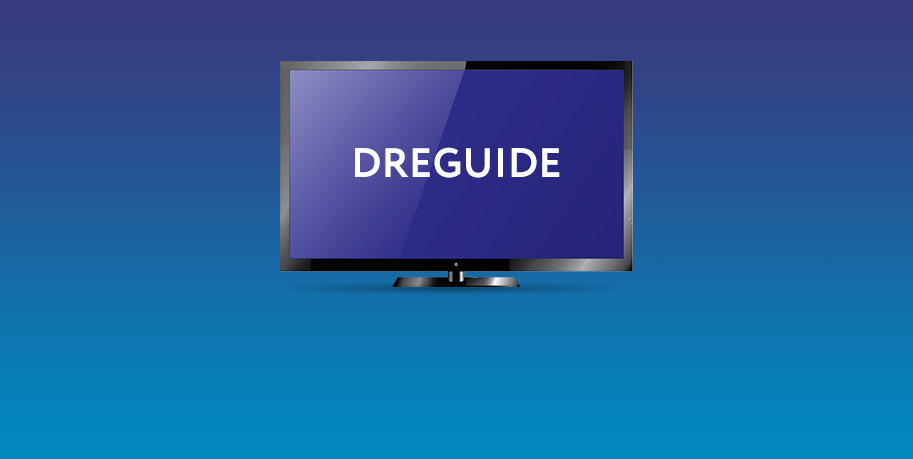 DREGuide – Electronic Program Guide
DREGuide, EPG (Electronic Program Guide) is a time-schedule of television and radio programs on the menu display subdivided according to genres and age limits. The subscriber can manage the content, use NearVOD service and set timer for record start (PVR) using the remote control unit.
Acording to iKS-Consulting today the information received from "Tsifra" EPG-server is used by every third digital television subscriber in Russia.
Key Features:
Broadcasting corresponds to international standards ETS 300 707, ISO/IEC 13816/6, ETSI TS 102 006, that guarantees receipt of data by all TV-tuners (STB) and CAM-modules;
User-friendly and intuitive interface;
Local or cloud placement;
Broadcasting operator's advertisements on channels;
Possibility of data detailed editing for each program;
Automated import and export of time-schedule
Updating the software (middleware) of the subscriber's equipment through OTA (Over The Air).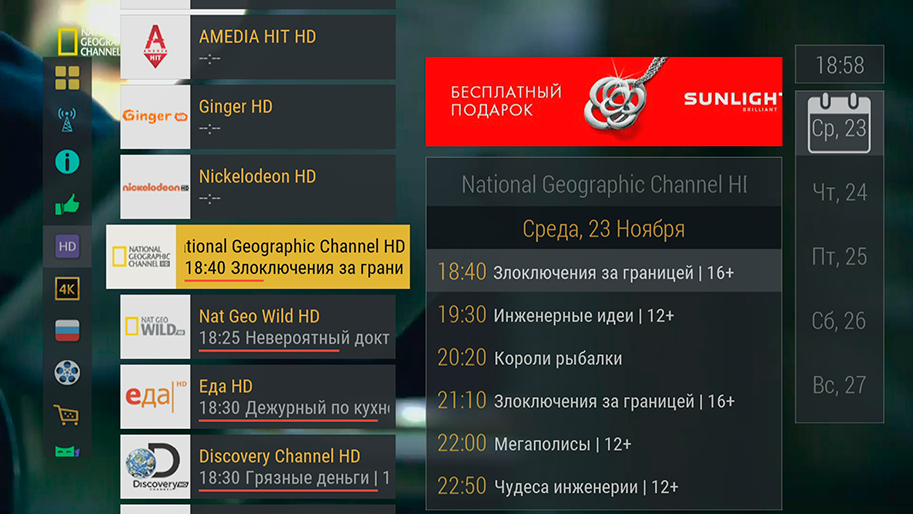 Request for Equipment / Service