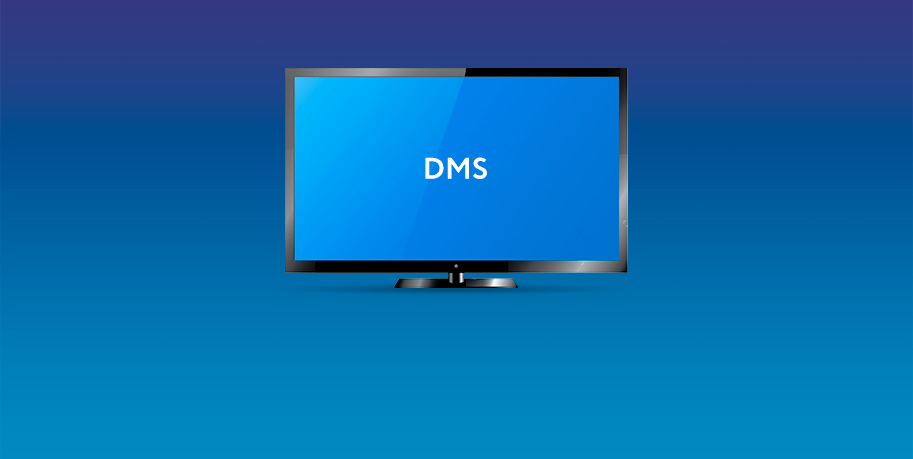 DMS – Digital Monetization System
DMS (Digital Monetization System) is a platform which allows the operators offering additional services to TV viewers who do not have any broadband Internet access. Together with the TV content, operators upload a series of images and text messages in the form of electronic pages, which are displayed on the TV screen. They are mainly used as advertising space, and may also include the following:
Public services;
"Shop on the couch";
news;
Additional information on TV programs;
Support for nVOD-announcements.
DMS Usage Scenario
DMS Usage Scenario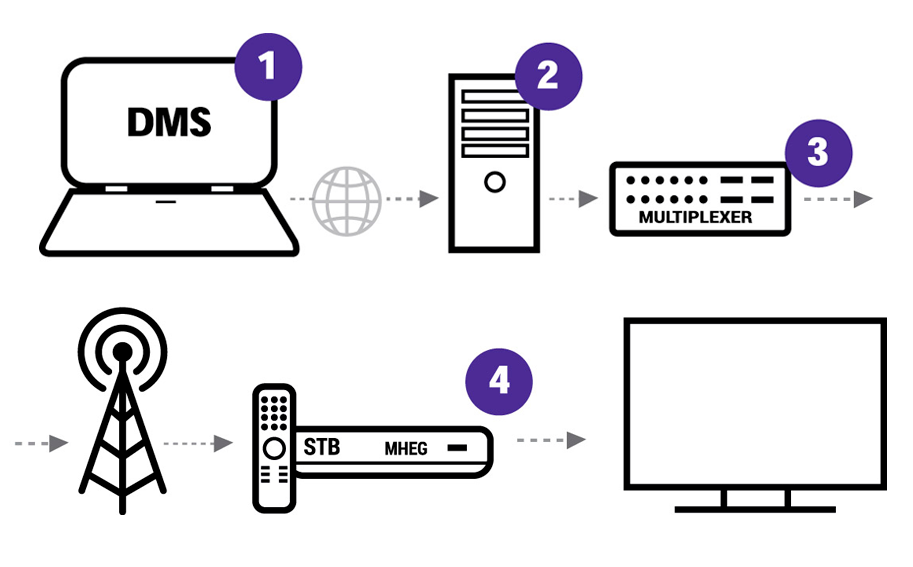 In the web-application the user manages the data (according to the level of rights), which are intended to be broadcasted to TV subscribers.
The data entered by the user are memorized on the web-server and then transmitted to the multiplexer or other digital TV signal processing device.
From the multiplexer the data are sent to the transport stream for broadcasting.
The viewer's tuner receives the data from the transport stream, decodes them using MhegApp application, and transfers to the TV screen.
The TV viewer can use the RC (ДУ) control unit to navigate through the pages of the broadcast application.
Tool's Key Advantages:
Complies with DVB and HbbTV standards;
Natively supported by MHEG-5 subscriber's equipment;
Optimized for digital satellite and ground-based broadcasting;
Increases ARPU value;
Performs dynamic content updates;
Provides interactivity in case of absence of a reverse channel.
Request for Equipment / Service