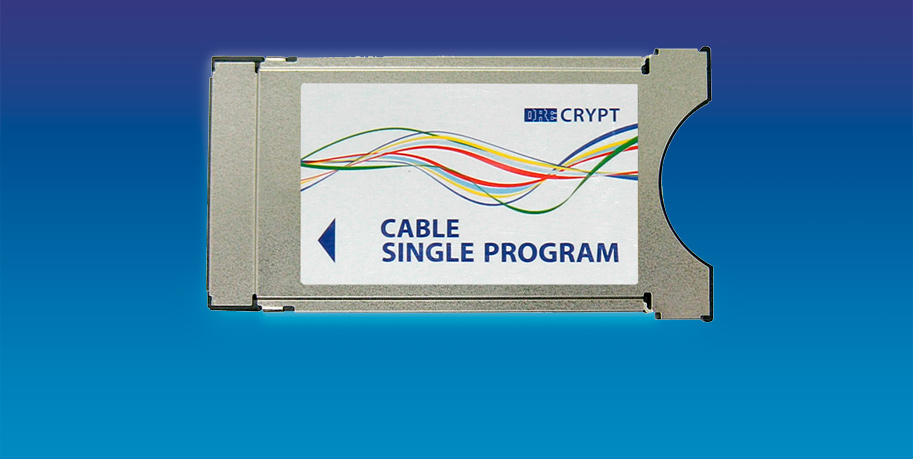 CAModule
CAM (conditional access module) – is a technical device used as adapter for DRECrypt system of conditional access smart-card to CI (common interface) interfaces of the receiving equipment.
Together with the smart-card the CAModule installed in the subscriber's receiver or TV-set ensure the subscriber's access to digital TV encrypted channels.
Features:
Integrated DRECrypt conditional access system;
Plug and Play technology;
Verification of unique protection authenticity identifier (ID) and subscription status;
Compatible with DVB Common Interface standard;
Compatible with PCMCIA ISO/IEC EN5022 standard;
Compatible with ISO 7816-3 smart-cards.
Request for Equipment / Service